Social Media & Web Analytics Innovators From Across the Globe Gather for an IE. – Innovation Enterprise Summit this April in San Francisco.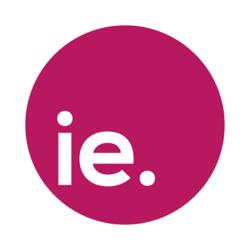 IE. – Innovation Enterprise will be hosting the Social Media & Web Analytics Innovation Summit in San Francisco on April 25 & 26. World-class speakers will discuss the importance of investment in digital analytics to produce greater consumer insight and leverage a crucial advantage over competitors.
San Francisco, CA (PRWEB) March 01, 2013
The Social Media & Web Analytics Innovation Summit will combine 35 keynote presentations, interactive breakout sessions and open discussion. It will offer a platform for those working in the industry to exchange ideas and share solutions to aid business performance. It will gather over 150 of the worlds most dynamic and senior executives operating in the areas of analytics and data science including companies from Twitter, AOL, Bloomberg, USA Today, Macy's, LinkedIn, Bank of America and Thomson Reuters.
At this summit, Steve Raymond, VP of Multimedia Analytics, USA Today Sports will address 4 key stages to "Driving Traffic via Social Media Doors". Steve will walk his audience through the fundamental engagement strategies to focus the traffic. He will then discuss how to deliver "unique value" to end users via multiple social efforts, with emphasis on the most important metrics to determine social media success. Throughout his presentation Steve will refer to best practices and examples for collecting and utilizing data. For an organization like USA Today Sports Media Group, social media & web analytics is a key tool for better understanding and retaining their consumers.
Moving into 2013, understanding the benefits of social media & web analytics is crucial for organizations to achieve a competitive advantage. Investing in analytics has become a top priority for modern businesses.
"The shift to online and the increased importance of social media means insight gained through web analytics is now fundamental to the organizations of today." – Heather James, Director, Global Operations for IE. – Innovation Enterprise.
This summit presents the perfect opportunity to discuss current developments, problems and solutions with the top minds from Fortune 500 organizations.
For a complete list of speakers along with the agenda and registration details, go to: https://theinnovationenterprise.com/summits/social-media-web-analytics-sf
About IE. - Innovation Enterprise:
IE. - Innovation Enterprise is an independent business-to-business multi-channel media brand focused on the information needs of Senior Finance, Operations, Planning, Strategy, Decision Support & Advanced Analytics executives.
Products include IE.Summits, IE.Finance, IE.Analytics, IE.Operations, IE.Strategy, IE.Membership and IE.Insights.
Whether it's delivered online, or in person, everything IE produces reflects the company's unshakeable belief in the power of information to spur innovation.
For the original version on PRWeb visit: http://www.prweb.com/releases/prweb2013/3/prweb10479307.htm