PublicRecords.us.org Releases Tip Sheet and Warns of Catfish Dating Scams on the Internet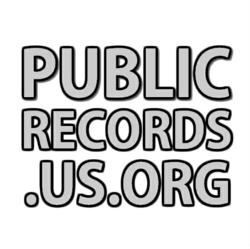 Don't be like the people on MTV's new show "Catfish." PublicRecords.us.org shares the rise in this type of cyber relationship behavior on the Web.
Charlotte, NC (PRWEB) March 13, 2013
Internet dating can be fun and exciting when meeting a potential boyfriend or girlfriend, but one never knows when this person could be fake. MTV's "Catfish" has explored the phenomenon of how people in virtual relationships are claiming to be someone else or are hiding to full truth.
Accord to Mashable, 83 million accounts on Facebook are fake. That means people on any social media or dating site could be dealing with an impostor. Mashable also shared that Facebook bans at least 20,000 accounts daily and estimates about 600,000 accounts per day are compromised.
It's important to avoid being "catfished" and PublicRecords.us.org explains to their valuable consumers how to avoid this dating disaster.
Most of the time, talking to a fake person can just end up being a waste of time. In other extreme cases where cyber relationships have lasted years, it can be damaging. It's possible to fall in love with a fictitious person, and believe it or not, people are duped often.
A simple background check, from a website like PublicRecords.us.org, can enable daters to see who they're really talking to. A name and location search can turn up criminal and employment records for online daters to find out if they're interacting with a catfish.
PublicRecords.us.org searches dig deeper than just online dating or social media sites. The website's public records gives real background check information to shed light on any Internet troll or impostor.
About PublicRecords.us.org:
Thousands of warrant checks, public records and employment searches are conducted on Public Records daily. For more information on these background check services, visit the PublicRecords.us.org website or contact the Customer Service Manager at manager(at)publicrecords(dot)us(dot)org.
For the original version on PRWeb visit: http://www.prweb.com/releases/prwebpublicrecordsusorg/catfish-dating-scams/prweb10523441.htm