Kanban Ace Announced, An Innovative, Lighter, Powerful Agile Training Alternative to Scrum Master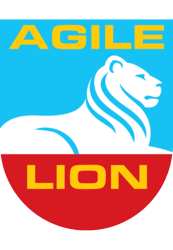 AgileLion Institute's unique Agile course combines the best features of Agile and Lean to deliver a flexible, powerful alternative to Scrum. Especially designed to address the needs of software development, technology businesses and startups.
Toronto, ON (PRWEB) May 24, 2013
AgileLion Institute, an innovative Agile training and solutions company, announced today Kanban Ace, the next generation Agile training alternative to Scrum Master. Kanban Ace combines the ideas, tools and techniques from Lean Development, Kanban and Agile into a powerful, simple and elegant Agile training course. The characteristics that set Kanban Ace apart from the Scrum Master course are flexibility, simplicity, focus and power. Kanban Ace training benefits can improve the productivity and performance of all areas of software development, and its impact can reach a whole IT department or business. The first Kanban Ace class will be held worldwide on the Internet via HD video conference on June 1st, followed by a live class in Silicon Valley on June 20 at the Hyatt Belmont / Redwood Shores.
Kanban Ace flexibility and simplicity come from the fact that Kanban is a second generation Agile method, or part of Agile 2.0. Unlike the first Agile methods like Scrum or Extreme Programming, that have between 17 to 36 components between roles, processes and artifacts; Kanban has only 5 key components. This is significant, because as the number of components decreases it is easier to learn, implement and master. In addition, Kanban does not require the organization to change roles or titles like Scrum does, it starts where the team is, and improves continuously.
Kanban Ace's focus is important because unlike other Kanban courses, Kanban Ace is fine-tuned to the needs of Software Development and IT professionals whether they are developers, project managers, quality assurance managers, business analysts, product managers, UX designers, directors, VPs or even the CIO. Kanban Ace training addresses important topics for IT departments that want to use Kanban such as: Release Management, Agile Kanban Estimation, Code Quality (TDD/BDD), Product Management, and Remote Teams.
Founder of AgileLion Institute, Joseph Hurtado, explains: "We created Kanban Ace because we personally felt as developers and project managers that there had to be a better way to manage and create software. A way to avoid all those 70 hour work weeks, the death-like marches to a release that can't be made, the fighting about product scope with marketing, the huge MS Project GANTT charts, and all the useless processes and artifacts that Scrum demands. We have no doubt that our Kanban Ace course is an answer to all those issues, we truly think it can help IT people everywhere."
Kanban Ace power comes from the fact that it is able to continuously improve a whole company, not just software development or the IT department. This is possible because Kanban examines, maps and improves the whole value chain. Moreover Kanban Ace training provides an effective fast-track implementation framework called Kanban Gears. In addition Kanban has at its disposal powerful Lean tools, theories and techniques to improve the productivity of any organization such as: the System of Profound Knowledge, and the Theory of Constraints. Altogether these elements make Kanban a remarkably powerful Agile 2.0 method.
AgileLion Institute is the first Agile Kanban training organization to offer these courses worldwide on the Internet with HD video, live teaching, live Questions & Answers and group practices using electronic Kanban boards. The first online class will launch on Saturday June 1st at 9 am PDT, 11 am EDT, 3 pm GMT a convenient time for busy IT professionals in North America and Europe.
Silicon Valley will be the first destination for a live two-day course from June 20th to 21st. This Kanban Ace course adds to the online course: interactive live simulations, games, a Kanban Group Lab Exercise that covers the whole Software Development Life Cycle, and custom made material that combines Lean Startup with Kanban. AgileLion Institute has designed this course especially for the software development and IT community of Silicon Valley.
About AgileLion Institute