Top Considerations When Purchasing a Home Automation System - Tip Sheet by SecuritySystemReviews.com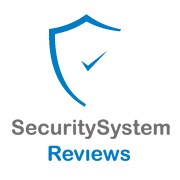 A home automation system is a valuable way for homeowners to integrate all of a home's basic functions, including security, lighting, temperature and even entertainment control. The home security professionals at SecuritySystemReviews.com created a list of top considerations to keep in mind when choosing a home automation system.
Philadelphia, Pennsylvania (PRWEB) August 12, 2013
Home automation systems are the newest in security system technology, but they also combine a number of functions within a home that can do everything from controlling lighting, to entertainment devices. When choosing home automation systems, it's important to consider a few vital factors, pertaining to the efficiency, technological capabilities and usefulness of the system.
SecuritySystemReviews.com, a third-party site providing security system reviews, created a list of the most important considerations.
1. Scripted actions are an important capability for home automation systems. This means that the system can be programmed to elicit a specific response based on certain activities. For example, lights can be turned on at a certain time each day, or a text message can be sent to the user's mobile device if an alarm is triggered within the home.
2. Sensor placement can be an important factor in the home automation purchasing decision. Many home automation companies now offer security sensors that are as simple as peeling and sticking to a designated area, as opposed to systems with sensors that require installation, typically from a professional electrician.
3. Home automation systems that have a compatible app are very convenient for most homeowners. The majority of automation systems can be used with a smartphone or mobile device, through the use of a dedicated app, often for use with Windows, iOS and Android systems. Apps can be used much like a control panel that would be located in a home, so nearly every function of the system can be controlled remotely.
4. Choose a system that is compatible with the proper platform. This means, for users who primarily use an Android device, a home automation system should be selected that works with this operating system and the same goes for Windows and iOS.
5. Many homeowners enjoy the convenience of a home automation system that operates around a central hub location, which can easily be plugged into an internet router. When there is a central hub, the homeowner has to use less devices to operate the system at a full level of functionality.
About SecuritySystemReviews.com
SecuritySystemReviews.com is a leading, independent, third-party provider of information pertaining to the home security industry. The site, created and maintained by a team of security professionals, provides reviews of the best security system companies, as well as news, industry updates, and tips relating to home security. The site also provides users with valuable discount codes and coupons for the purchase of home security systems.
For the original version on PRWeb visit: http://www.prweb.com/releases/home-automation-systems/home-automation-reviews/prweb11004521.htm