Logicalis US Listed among Top 100 Cloud Service Providers, Ranked Second on List of Top 25 Fastest Growing CSPs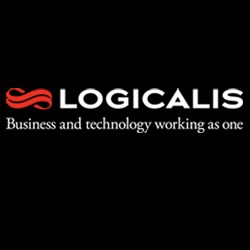 Third annual Talkin' Cloud 100 report identifies world's top cloud computing companies in the IT channel.
New York (PRWEB) August 20, 2013
Logicalis US, an international IT solutions and managed services provider (http://www.us.logicalis.com), announced today that it has once again ranked among the world's Top 100 cloud service providers (CSPs), according to Nine Lives Media's third-annual Talkin' Cloud 100 report. In addition to being listed among the top 100, Logicalis was named No. 2 on a list of the top 25 fastest growing cloud service providers based on percentage revenue growth year over year.
The Top 100 CSPs together generated more than $15.7 billion in combined cloud services revenues in 2012, up nearly 37 percent, according to the report, which is available now by visiting http://www.talkincloud.com/tc100. Included in this year's Talkin' Cloud 100 report are:

Cloud Services Providers: CSPs offer SaaS (software as a service), infrastructure as a service (IaaS) and/or PaaS (platform as a service) to partners/customers.
Cloud Services Brokerages: CSBs, or cloud brokers, recommend and resell multiple cloud services to customers, and often integrate those services.
Cloud Services Aggregators: CSAs, or cloud aggregators, typically offer a portal that allows VARs and MSPs to source multiple third-party cloud services for customers.
MSPs (Managed Service Providers) with cloud services expertise: MSPs proactively monitor and manage customers' on-premises and cloud-based systems.
VARs (value-added resellers) with cloud services expertise: VARs offer a range of IT consulting, deployment, integration and management services to customers.
"Today, the way an enterprise accesses, consumes and provides technology defines its ability to be flexible and responsive in the marketplace," says Vince DeLuca, CEO of Logicalis US. "Access to cloud services means businesses can stop focusing on technology, and instead concentrate on how they operate. They can scale up or down quickly; new products can be launched more cost effectively; new markets can be entered more easily. Through the variety of cloud 'as a service' models, the request for additional IT resources that formerly took multiple steps with multiple IT stakeholders over a period of multiple months can now be reduced to minutes. It's this kind of symbiotic business-technology relationship that Logicalis understands so well and helps our clients implement so effectively. Our inclusion among the Talkin' Cloud top 100 cloud providers and the fact that we came in second on a list of the top 25 cloud providers for our year over year cloud revenue growth is an indication of our success in providing these services to our customers as well as the consultative way in which we architect and deliver our cloud solutions."
The Talkin' Cloud 100 report is based on data from Talkin' Cloud's online survey, conducted January through May 2013. The Talkin' Cloud 100 report recognizes top cloud service providers based on such metrics as annual cloud services revenue growth (both in actual dollars and in percentage growth rates).
"Nine Lives Media and Talkin' Cloud congratulate Logicalis US," says Amy Katz, president of Nine Lives Media, a division of Penton. "The Talkin' Cloud 100 honor arrives amid a land grab in the cloud computing market. And the Talkin' Cloud 100 companies are leading that land grab."
Talkin' Cloud, produced by Nine Lives Media, is the go-to resource for CSPs, VARs and MSPs profiting from cloud computing. Talkin' Cloud features a daily blog, research, Channel Expert Hour Webcasts and FastChat videos. It is the first online media destination for channel partners working in the cloud.
Want to Learn More?