Logicalis US Listed among Top 100 Cloud Service Providers, Ranked Second on List of Top 25 Fastest Growing CSPs - Page 2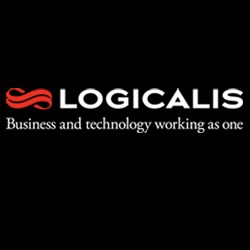 About Nine Lives Media
Nine Lives Media, a division of Penton, defines emerging IT markets and disrupts established IT markets. The company's IT channel-centric online communities include MSPmentor (http://www.MSPmentor.net), The VAR Guy (http://www.TheVARguy.com) and Talkin' Cloud (http://www.TalkinCloud.com).
About Penton
For millions of business owners and decision-makers, Penton makes the difference every day. We engage our professional users by providing actionable ideas and insights, data and workflow tools, community and networking, both in person and virtually, all with deep relevance to their specific industries. We then activate this engagement by connecting users with tens of thousands of targeted providers of products and services to help drive business growth. Learn more about our company at http://www.penton.com .
Penton is a privately held company owned by MidOcean Partners and U.S. Equity Partners II, an investment fund sponsored by Wasserstein & Co., LP.
About Logicalis
Logicalis is an international IT solutions and managed services provider with a breadth of knowledge and expertise in communications and collaboration; data center and cloud services; and managed services.
Logicalis employs nearly 3,500 people worldwide, including highly trained service specialists who design, specify, deploy and manage complex ICT infrastructures to meet the needs of almost 6,000 corporate and public sector customers. To achieve this, Logicalis maintains strong partnerships with technology leaders such as Cisco, HP, IBM, CA Technologies, EMC, Microsoft, NetApp, VMware and ServiceNow.
The Logicalis Group has annualized revenues of over $1.4 billion from operations in Europe, North America, South America and Asia Pacific and is fast establishing itself as one of the leading IT and Communications solution integrators specializing in the areas of advanced technologies and services.
The Logicalis Group is a division of Datatec Limited, listed on the Johannesburg and London AIM Stock Exchanges, with revenues of over $5 billion.
Business and technology working as one
To learn more about Logicalis activities through a variety of social media outlets, click here.
For the original version on PRWeb visit: http://www.prweb.com/releases/2013/8/prweb11042187.htm