Catbird Announces Support for VMware NSX(TM) Network Virtualization Platform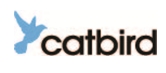 Catbird vSecurity Assures Customers' Virtual Network Environment With Security and Compliance Services
SCOTTS VALLEY, CA -- (Marketwired) -- 08/26/13 -- Catbird®, the leader in security and compliance for virtualized and private cloud data centers, today announced support for VMware NSX™, the platform for network virtualization, will be provided by Catbird vSecurity® later this year. Catbird's support for VMware NSX will be a further example of the company's continuing commitment to tight integration with VMware virtualization technologies.
Network virtualization represents the next major stage in building the software-defined data center. Customers transitioning towards this model need a secure and agile networking infrastructure that takes advantage of the advances brought about by virtualization while building a comprehensive ecosystem that supports their current and future infrastructures. A secure virtualized network simplifies the task of building private clouds by incorporating protection and compliance across dynamic workloads with automation and efficiencies that would have been difficult or impossible with traditional network security devices alone. Secure virtualization also creates a data center that can pass an audit.
Catbird vSecurity services combined with VMware NSX will provide seamless security and compliance enforcement for assets managed by VMware vCenter™ Server. vSecurity's existing integration with VMware virtualization solutions gives joint customers the ability to automatically use VMware security services as an integrated component of Catbird's security and compliance solution -- seamlessly providing broad protection for the entire virtualized data center.
"Security and compliance are essential requirements in the accelerated adoption of private clouds," said Hatem Naguib, vice president, cloud networking and security, VMware. "Catbird and VMware are teaming to deliver advanced security in conjunction with network virtualization, bringing new levels of agility, accuracy and scalability to security in the data center."
"Catbird vSecurity combined with VMware NSX™ will enable security and compliance for businesses transitioning to network virtualization," said Edmundo Costa, Catbird CEO. "vSecurity provides one-click deployment of a wide variety of technical controls prebundled and preconfigured to monitor and enforce compliance in data centers. Together, vSecurity and VMware NSX will enable customers to focus on business operations and growth rather than integrating, validating and managing their IT infrastructure. vSecurity gives customers the assurance that their VMware environments can be audit-ready."
Integration with VMware NSX will provide Catbird vSecurity with visibility of all virtual machines and network services. Catbird vSecurity will automatically detect virtualized assets, monitor these assets against a range of security controls, and then prove compliance. Catbird's continuous compliance monitoring supports simple, consistent and speedy enforcement of standards such as PCI and HIPAA, while reducing audit preparation costs and related risks.
Virtualized security is becoming an increasingly important element of the software-defined data center, with the benefits of network virtualization and software-defined security (SDS) providing huge agility and management benefits. Catbird vSecurity enhances business agility and ensures that customers retain the flexibility to take advantage of future infrastructure enhancements as they increasingly virtualize mission-critical workloads.
The Catbird software-defined security model simplifies and extends network virtualization. With SDS, protection is based on logical policies not tied to servers or specialized security devices. Adaptive, virtualization security is achieved by abstracting and enforcing security policy across boundaries, independent of where the protected asset might be currently residing and making no assumptions that the asset will remain in that location.
"Software-defined networks need software-defined security," continued Costa. "Together, VMware and Catbird are bringing operational efficiencies to these critical areas of data center infrastructure."
Copyright (2013) Marketwire.
All Rights Reserved.