UNSi Appoints Jim DaBramo as Vice President of Sales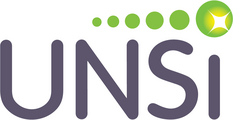 Industry Veteran Brings Over 30 Years of Experience to Drive a Targeted Sales Strategy Expanding Key Markets
DALLAS, TX -- (Marketwired) -- 10/10/13 -- United Network Services, Inc. (UNSi), a premier next generation Voice & Data Carrier providing enterprise-class Internet and private networking solutions, announced today that Jim DaBramo has joined the company as Vice President of Sales. DaBramo brings over 30 years of sales, marketing and business development experience for growth companies in the telecom industry. In this new role at UNSi, DaBramo will be responsible for driving national sales of the company's expansive data, voice and cloud services, supported by their nationwide MPLS network, for targeted businesses with multiple locations nationwide.
DaBramo's initial primary initiative will be to build a northeast sales team focused on the New York City metro-market and strengthening its growing Channel Sales division. DaBramo joins UNSi from IBBS, where he served as vice president of sales, marketing and business development, pushing their cloud based service assurance products to the MSO community. Previous to IBBS, he was at Airband Communications where he was also an integral sales executive, successfully building the sales team selling Fixed Wireless services in key metro markets. DaBramo has held various other sales executive positions at Florida-based CLEC FDN, Regional Fiber Provider Metro Access Networks, Bell Atlantic (Verizon) and Wiltel.
"UNSi is currently in a very unique position in the market with its expansive network reach and robust data, voice and cloud product set; it's the perfect time to join this fast-growing company to be involved in championing the company to the next level of growth," said Mr. DaBramo. "I'm looking forward to building an aggressive sales program and team for the New York metro market, as well as an enhanced channel program for UNSi focused on providing competitive, but value-added sales wins for UNSi and its partners/agents," added Mr. DaBramo.
"The energy at UNSi has lifted even higher since hiring DaBramo who is a very well-respected and proven sales leader in this industry," stated Stephen John, SVP & Chief Revenue Officer at UNSi. "We are very excited to have Jim lead our national sales team," added Mr. John. DaBramo will be based out of the New York City office for UNSi.
ABOUT UNSi
UNSi is a next generation Voice and Data Carrier that enables Enterprise Businesses, SMB's and Service Providers to extend their network reach by leveraging UNSi's national MPLS and Ethernet network. UNSi is a Carrier agnostic service provider capable of delivering business-grade Internet and private networking solutions, accommodating various budgets, speeds and geographic locations on a single bill. UNSi's services are backed by 24x7 US-based NOCs, 29 strategic regional POPs, 16 Fixed Wireless Markets, 150+ Interconnects with Carriers nationwide, and the largest broadband aggregation database. For more information about UNSi, visit www.unsi.net or call 888.UNSi.999.
Media Contact:
Paula Como Kauth
Director of Marketing, UNSi
Mobile: 215.932.1046
Email Contact


Copyright (2013) Marketwire.
All Rights Reserved.