Extended Auto Warranties Quotes for Used Car Owners Now Generated Online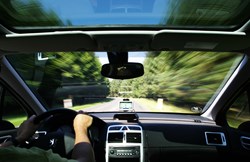 Extended auto warranties quotes are now generated online for used car owners at the AutoProsUSA.com company. These quotes can be viewed to help any car owner find a suitable warranty to help with repair costs for a used vehicle.
Portland, Oregon (PRWEB) October 20, 2013
Auto warranty plans are one of the features that some dealerships use to entice sales of brand new vehicles. The Auto Pros USA company is now offering access to its extended auto warranties quotes system built for drivers online at http://www.autoprosusa.com/auto-warranty. This system is helping to generate quotes for plans that are affordable and offered separate from dealership policies.
The increasing costs of car repair and related diagnostics fees is one of the contributing factors pushing consumers towards the purchase of a new vehicle compared with owning a used one, according to the Auto Pros research.
Industry data has been reported that details the true costs of owning a vehicle that requires extensive repairs. The access granted to the new warranty plans database is one new tool set added in 2013 for drivers.
"The warranty plans that are underwritten by many top companies do not limit the coverages based on the year a vehicle was purchased or the actual mileage that is on the engine block," a source from the Auto Pros company said.
Many of the providers that can be reviewed and researched using the database tools are local or nationally accessible companies. The rates that are provided are based on the actual quotes that are delivered straight from these companies or designated brokers. The database is now one of the helpful tools that owners of vehicles can use to find useful auto related services.
"More than one simple search solution exists on our website to link vehicle owners with a new source of providers, services and other products that are found in the auto industry," the source added.
The AutoProsUSA.com resources that are accessible aside from the warranty tools include the insurance finder added a month ago online. This finder at http://autoprosusa.com/insurance is now useful for locating up to 50 different companies that are providing multiple insurance plans for United States drivers.
About AutoProsUSA.com
The AutoProsUSA.com company has created useful tools online that consumers use when evaluating car insurance information, warranty plans and used auto parts directly for sale from partner companies. This company is staffed by complete experts in the automotive industry who supply all customer service to the public. The AutoProsUSA.com company ensures that all content that is accessible online remains in an updated form and can be used by consumers 24/7. There are now hundreds of pages for research that are posted on the company website to help educate all consumers purchasing parts or other types of services online.
For the original version on PRWeb visit: http://www.prweb.com/releases/auto-warranty-rates/warranty-plans-for-autos/prweb11245095.htm