Network Marketing Industry Powerhouse Couple Mike & Sahi Hernandez Join Mommy's Club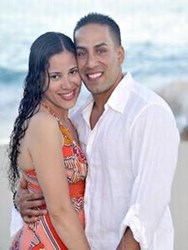 Mommy's Club provides all-natural, organic and ToxicFree alternatives to personal care, household care and body care products.
St. Augustine, FL (PRWEB) January 27, 2014
Mike and Sahi Hernandez, network marketing leaders and former Black Diamonds, have joined Mommy's Club, a membership and interactive distribution club focused on making the home a healthier place to raise a family.
Both born and raised in New York City, the Hernandez's moved to Florida fifteen years ago to make a better life for their son, but found themselves struggling to put food on the table, even reselling items found in dumpsters to make ends meet. It was then, during that challenging time, that the Hernandez's' determination to change the course of their lives and the future for their son set them on the path to leadership in the direct marketing arena in a true "rags to riches" story.
Mike and Sahi started with no formal education in direct marketing. Armed only with their own work ethic, determination and burning desire to make their dreams a reality, the Hernandez's were able to build a team of close to 200,000 representatives and created an income in excess of $1 million a year.
"We believe the Mommy's Club model of replacing the harmful products parents buy and use every day with safer and healthier alternatives, at retail competitive prices, is a true "No Gimmick – No Hype" opportunity. After looking at dozens of business opportunity focused companies, Mommy's Club stood out as the most representative-friendly, product-focused business in the market. Being able to tell people about products and a healthy lifestyle and not feel like I am selling something is a game changer. We can do good, and with a great compensation plan, we earn extra income by helping others do the same," said Hernandez. "The future is bright."
"Mommys' Club is honored to have such accomplished interactive distribution leaders like the Hernandez's onboard," said Bill Glynn, CEO, of Mommy's Club. "Mike and Sahi's past success speaks for itself, and we're looking forward to working together with them and dozens of other leaders including Mick and Vick Karshner who are trusting us to help them build their business."
About Mommy's Club
Mommy's Club is a membership-based buying club that offers personal care products for children and adults, household and body care products made with all-natural, organic, and ToxicFree ingredients at retail competitive prices. Mommy's Club is also a business opportunity for those who use and enjoy our products and want to share them with friends and family. We serve as a trusted resource for information on ToxicFree living and serve a community of like-minded individuals who want to make the home a healthier place to raise a family.
For more information, visit our website at http://mommysclub.com or on Facebook at http://facebook.com/themommysclub.
For the original version on PRWeb visit: http://www.prweb.com/releases/2014/01/prweb11522095.htm