Introducing 42 Coin The Highest Valued Crypto Currency Worth 100X More Than Bitcoin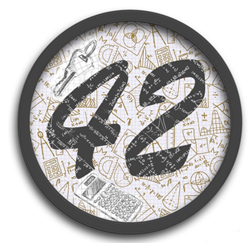 Crypto Market Research has discovered a new Alternative to Bitcoin, known as 42 Coin. 42 Coin is currently worth over 100x more than Bitcoin, and it is the highest valued Crypto Currency today.
(PRWEB) March 06, 2014
The premise behind 42 Coin is its rarity with only 42 coins to ever be created, anyone with a computer can easily join the network to start mining, accepting and sending 42 coin payments for personal or business reasons.
42 Coin is similar to Bitcoin with its financial system and user friendly features that allows users to send and receive coins with anyone in the world using digital addresses created by the Network. In fact, anyone with a computer can begin sending and receiving coins without using a financial institution, and without paying for transaction fees. In addition, this crypto currency is 12x faster than Bitcoin and other Alternative Currencies because it only takes 42 seconds to confirm any payments, this brings ease to both senders and receivers providing reassurance that transactions have been successful. Transaction time has been a known issue with Bitcoin, which could take 15 minutes or even hours before a transaction is complete; however, 42 coin has solved that exact problem by keeping a 42 second confirmation time.
42 Coin was created only two short months ago, it was launched in early January of 2014 via http://www.42coin.org and has already delivered high demand for its valuation. Today, a single 42 coin is worth about $80,000 USD. At the time of writing this article only 1.7 coins exist today, this makes 42 Coin very rare, and makes this digital coin 100x more valuable than Bitcoin. The crypto currency Bitcoin is worth $700 USD, Litecoin $17 USD, and DogeCoin that has most recently appeared all over the internet and media networks, is currently worth $0.0010 USD, reporting statistics via http://www.CoinMarketCap.com
At its peak value, 42 was traded at the highest rate at 1900.00 BTC per 42 coin. At that time only 0.8 coins were in circulation, meaning this was the first crypto coin to exceed one million US dollars for less than 1 whole coin in circulation. This is different than any other crypto currency which has access to hundreds and thousands of (whole) coins in circulation, this is another reason why 42 coin is unique with only 42 (whole) coins ever to be created.
Business Insider released its news announcement on Jan. 14, 2014 introducing 42 to the financial and business community stating, "It's called 42Coin, and one of them is already worth 1,000 Bitcoin, according to Cryptsy, which added the digital currency to its board yesterday. As of this afternoon, one Bitcoin was trading around $900, meaning one 42Coin is worth about $900,000. A full 42Coin has yet to be mined, and the prices are scaled up from the fractions of 42Coin that have been transacted (so don't worry, no one has actually yet spent $900,000 on one of these babies)." Reported by Business Insider
In an interview with the development team of 42 coin, "The team is consistently working on spreading the adoption of 42 coin to be traded outside of the crypto coins markets, soon 42 Coin will be a payment method for high priced assets like vehicles, houses and properties, gold and silver (very soon), and collector's memorabilia. Online retailers have already drawn some interest due to its high priced evaluation, and more investors are easily getting started by mining 42 Coin and trading coins so they can spend it on high priced items they want or need."
In an interview with IBTimes UK, Published on February 4, 2014, the 42 Coin Team claims it will be "exchanged for valuable goods and services…[it] could be used towards gold or silver – this is actually in the works as we speak." http://www.ibtimes.co.uk/think-bitcoin-expensive-try-42-coin-100000-cryptocurrency-1435107
42, the number has a long history of being known to carry out 1000x the value (For Example) Jackie Robinsons collectables such as the Glove Mr. Robinson once wore that sold for $700,000 USD. 42 Coin gives early investors a huge advantage since 42 Coin will be a collector's item in the near-future. It certainly can be traded for higher than usual value due to its limited supply as searched on: http://www.42coin.org/news