Scholarship Initiative Supports Graduate Program in Big Data Business Analytics and Project Management While Helping to Shape the Future of Technology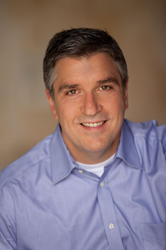 Caserta Concepts' President Joe Caserta to Address Scholarship Recipients, Professors and Attendees at University of Connecticut's Awards Ceremony
New York, NY (PRWEB) March 24, 2014
Much has been written about the big data talent gap in the United States and worldwide. According to Code.org, a U.S. organization that encourages students to learn programming and coding skills, 9 out of 10 high schools in the U.S. currently offer no computer science classes.
The situation is much the same globally. A recent study by Fit.ie,* an organization out of Ireland that promotes the initiative to develop marketable IT skills, predicts there will be 900,000 IT job vacancies across the entire European Union by the year 2015.
Clearly there is a need to foster the knowledge and skills to fill these jobs – and both the education community and private business are taking action. Colleges and universities worldwide now feature courses in business technology and advanced analytics. Recently, U.S. World & News Report** issued a round up of the more than 20 Graduate programs in the U.S. offering degrees in Business Analytics. It is hoped that these one- and two-year graduate programs will help fill the pipeline and work to close the Big Data talent gap.
The technology community is stepping up to partner with higher education as well. On March 25th, the University of Connecticut's Hartford Campus will host the presentation of the 2nd Annual VLink (http://www.vlinkinfo.com) Scholarship Awards. The $5,000 fund is divided among several scholarships to be awarded to University of Connecticut graduate students currently enrolled in the University's Masters in Business Analytics and Project Management (MSBAPM) program. The intent is to support current students with funding needed to complete their pursuits.
Addressing the ceremony attendees will be Joe Caserta, President of Caserta Concepts, a New York-based innovation technology and consulting firm. Joe's presentation, "Big Data and Data Warehousing Solutions," will focus on the career opportunities in the technology industry and the impact that big data has and will continue to have on our lives. Joe will also speak about his experiences with the company he founded in 2001. Joining Joe on the agenda will be Michael Muller, Senior Vice President of Sales and Operations at VLink, to present the awards to the scholarship recipients. The ceremony is scheduled to begin at 5pm on Tuesday March 25th at the University of Connecticut's Hartford, CT campus.
"I am pleased to have this opportunity to address the graduate students and faculty about the transformation of an industry and the important role these students have in its continued growth," said Caserta. "Data is in everything we do and the career opportunities are dynamic and exciting."
To learn more about Caserta Concepts, please go to: http://www.casertaconcepts.com.
To learn more about VLink and their scholarship initiative, please go to: http://bit.ly/1gxsTJ3 and http://www.vlinkinfo.com.
To learn more about the University of Connecticut's MSBAPM program, please go to: http://msbapm.business.uconn.edu/.
About Caserta Concepts:
Caserta Concepts Caserta Concepts is a New York-based innovation consulting and technology services firm that specializes in big data analytics, data warehousing and business intelligence. With a worldwide network of professionals, Caserta Concepts collaborates with global Fortune 1000 clients to help them gain new business insights through a better understanding of their data. The company was founded by internationally recognized data warehouse authority and author, Joe Caserta, in 2001. Connect with Caserta Concepts on Twitter (@casertaconcepts) and on LinkedIn. You can also follow Joe Caserta on Twitter at @joe_caserta
*FIT is an industry-led initiative which works in close collaboration with government departments and national education and training agencies. Survey developed in cooperation with Accenture Institute for Higher Development
**U.S. News & World Report - list appeared as part of their Top Business Schools annual rankings report